Made 100 loans to small businesses in Malawi, Ghana, Togo and Nepal
Sep 2013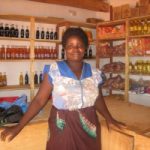 Deki empowers people living in poverty to create sustainable livelihoods by providing access to ethical microloans and training, currently Deki works in Malawi, Ghana, Togo and Nepal. For example, Deki loans have been used to purchase sewing machines to create small tailoring businesses, to buy water pumps to increase farmer's yields and to buy better stock for local restaurants or stores.  Accessing traditional loans is virtually impossible and they are forced to survive hand to mouth. Deki loans are funded by lenders and donors on crowd-funding website 
www.deki.org.uk
. Individual lenders in the UK (and overseas) have the opportunity to lend from £10 to a chosen entrepreneur. The lenders are paid back over a year and as lenders are repaid they can re-lend the money to another entrepreneur, so their initial investment can help a number of people to help themselves out of poverty. With them this month we have provided over £4,000 in micro-loans. These loans will be re-paid within 6 months to a year and then be re-lent to other small businesses. This means our donation will be re-cycled over the next year and support over 100 small businesses. At this point The Be One Percent Foundation will choose to use the money to form a new grant for a separate cause or choose to keep making small business loans with Deki. The pictures below are of some of the entrepreneurs we have already supported. Click through to see their profiles. 
Chisomo
is a 46 year old shopkeeper. She has used her loan to expand her business. 
Knox
is a 36 year old tomato farmer from Malawi who supports his family and parents
.
Shemson
is 26 and although single, cares for his mother and orphaned relatives with the income he receives trading bananas. 
Mary
is 33 from Malawi and bakes scones to fund her four children's educations. Micro loans bring a financial service to people that otherwise wouldn't be able to access traditional banking services. It gives them the opportunity to invest in themselves and their business in a way thats affordable and improves their livelihood.
Click here
to find out more about the loans we have made so far. You can also sign up to join our team and make loans along with us!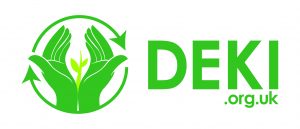 Deki tackles the root cause of poverty by providing ethical micro loans at grass roots level, coupled with business management and financial literacy training, as well as community development activities. They work in rural and hard to reach areas with those who are excluded from traditional financial services and the training that they need to develop sustainable livelihoods, become financially resilient and create brighter futures for the next generation They deliver projects that focus on sustainable change by helping people to help themselves. These include women's empowerment workshops, youth support programmes and health initiatives giving communities access to health care through affordable health insurance.