A stable income for 20 carers in India
Oct 2023
Carers Worldwide
Charity Partner
We have a new charity partner for October and a brand new project for you. Together, we're embarking on a mission with Carers Worldwide to empower 20 family carers in Karnataka, India. These unsung heroes, predominantly women, juggle running a household on very limited income with caring for a partner, child or elderly relative with additional needs.
This project is a game-changer. 20 female carers will be given training and start-up capital to set up their own flexible small business that has been specifically designed to take place in and around the home and to suit their availability, ability and interests. The start-up costs take the form of a loan to be paid back in instalments once they are earning a stable income, creating a revolving fund with a remarkable 90% pay-back rate.
The impact is profound, not just for the 20 carers but 70 people in total, enhancing access to medical care and transforming the life chances of entire families.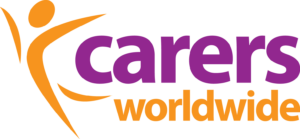 Carers Worldwide work through 15 well-established, local partner organisations in India, Nepal and Bangladesh who implement our sustainable, replicable model designed to improve the lives of family carers, and those for whom they care. Since 2012 their work has transformed the lives of over 150,000 carers and family members with 81% of carers now reporting earning a living; 78% of carers reporting an improvement to their mental/physical health; and £859,000 of government support accessed.