Building a sand dam in Kenya to provide safe clean water for 2,566 people
Mar 2022
Just a Drop
Charity Partner
Just a Drop is our chosen charity this month and our 1% is funding an economic development project in the form of a sand dam, located in Machakos County, Kenya.
The project will relieve poverty and improve the livelihoods of 2,566 people, by supplying all year round clean water that will consequently improve the healthy of 2,566 people and improve food production and food security by implementing sustainable agricultural activities which will increase income for households through the sales of excess crops and excess soap.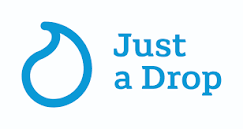 Just a Drop brings sustainable safe water, sanitation and hygiene projects to communities, transforming lives. With clean water, communities can begin to lift themselves out of poverty and build brighter futures Drinking dirty water can make people sick. That's just part of the picture. A lack of clean water and sanitation holds back development and makes it harder for communities to escape the poverty trap. All of their safe water, sanitation and hygiene projects are community owned, sustainable and monitored for a minimum of 7 years after completion. This ensures they make a real transformable impact to the lives of communities for decades to come. Their projects have so far benefitted 1.9 million people in 32 countries.