Kick-starting 34 new businesses in Tanzania
Jan 2017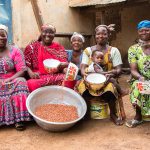 Our January pot will kick start the businesses of 34 entrepreneurs through our micro-finance partner Deki. Deki empowers people living in poverty to change the course of their lives by providing access to ethical microloans and training. Each loan positively impacts six people as a new thriving businesses benefits family and local community. A loan increases the recipient's ability to:
Provide their family with more than one meal a day
Send their children to school
Access clean water
Save for the future
Access healthcare
The entrepreneur may be able to offer employment opportunities to members of their family and the village community and can help boost the local economy with their own increased purchasing power. The wonderful thing about donating through Deki is that every time a loan is repaid it is lent to a new entrepreneur so our original donation keeps doing good! By the end of February Be One Percent will have funded over £130,000 of loans changing the lives of over 5,000 people!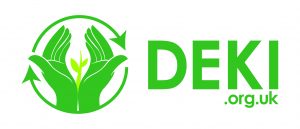 Deki tackles the root cause of poverty by providing ethical micro loans at grass roots level, coupled with business management and financial literacy training, as well as community development activities. They work in rural and hard to reach areas with those who are excluded from traditional financial services and the training that they need to develop sustainable livelihoods, become financially resilient and create brighter futures for the next generation They deliver projects that focus on sustainable change by helping people to help themselves. These include women's empowerment workshops, youth support programmes and health initiatives giving communities access to health care through affordable health insurance.