Funded 60 microloans to small businesses enabling people living in poverty to create sustainable livelihoods
Jan 2016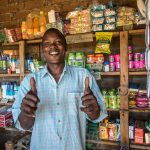 We start 2016 with a good news story. We have now made £54,620 of microloans through our charity partner Deki and helped 526 people living in poverty to create sustainable livelihoods. These include father of four Cezie Mkolongo, who used business management training and a loan of just £120 to build a successful grocery shop and ensure his family are never short of food and Bellings Zgaka who has now set up three businesses in Usisya, Malawi allowing him to support his six children, elderly parents and three orphans in his care. We'll be adding the £6,650 donated in January into our lending pot and keep updating you with success stories like those of Cezie and Bellings. Frustrated with an unreliable income as a fisherman, and without many other options having left school early, Cezie Mkolongo set up a shop in the Malawian village of Chipuwali. Receiving a Deki loan enabled him to invest in stock and his shop now thrives selling items like sugar, soap and soft drinks. Alongside the grocery business, Cezie breeds pigs for sale providing an additional income source and the opportunity to invest more in the shop. He's now able to provide a promising start in life for his children and he plans to support them through their education dreaming of a day when they can attend university, an opportunity that had been unavailable to Cezie himself. As our loans are repaid they are recycled back into the lending pot and become available for more aspiring entrepreneurs to work themselves out of poverty.
Bellings Zgaka has taken out two different Deki loans since 2011. The first allowed him to bulk buy stock for his small shop and the second to buy a sewing machine and start offering tailoring services. He invested his increased profits into opening a new barber shop and now doesn't have to worry about finding enough money to feed his family for the week for the first time. He's repaid both loans and is providing employment in the local community with two members of staff bought in to help keep up with customer demand.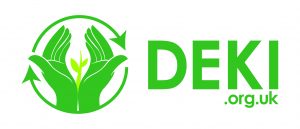 Deki tackles the root cause of poverty by providing ethical micro loans at grass roots level, coupled with business management and financial literacy training, as well as community development activities. They work in rural and hard to reach areas with those who are excluded from traditional financial services and the training that they need to develop sustainable livelihoods, become financially resilient and create brighter futures for the next generation They deliver projects that focus on sustainable change by helping people to help themselves. These include women's empowerment workshops, youth support programmes and health initiatives giving communities access to health care through affordable health insurance.