Improving access to quality sexual and reproductive health services and education
Dec 2022
CHASE Africa
Charity Partner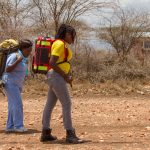 In Eldama Ravine, Baringo County, Kenya, communities experience a high level of inter related health and social challenges, such as teenage pregnancy, high maternal mortality rates and harmful practices. COVID related lockdowns have contributed to an increase in teenage pregnancies, (current rate 18.4%). Pregnancy, unsafe abortions and childbirth are the leading cause of death amongst girls (15-19). Sadly, of the pregnant teenagers who survive childbirth, nearly 98% drop out of school. The project Be One Percent supported in December, provides community based, youth friendly services for women and girls as well as ensuring men and boys are reached so they can further support their female relatives. Focusing on activities so women and girls understand their reproductive rights, can make informed decisions and get the right support. Our 1% supported 300 girls, 220 boys and 1000 women in Eldama Ravine by:
Increasing sexual reproductive health knowledge and services to youth and women in 12 communities via trained Community Health Workers and Youth Peer Providers (YPP)
Integrating the YPP model with the  BackPack Nurse programme to increase uptake of contraceptives by young people, specifically those in harder to reach areas or not in education
Increasing access to SRH services for girls and women (12-49 years) in 4 'Safe Spaces', delivered by Backpack Nurses, with referral services in place to 6 health facilities.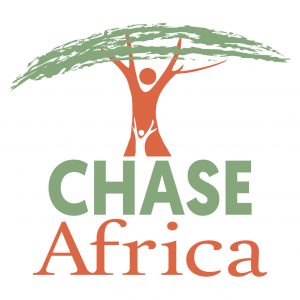 CHASE Africa works to enable women and men in fragile rural environments to access basic healthcare, and to empower them to choose the timing, number and spacing of their children. Modern family planning is arguably one of the greatest public health achievements of the last century. It enables couples to choose the timing, number and spacing of children, and can prevent pregnancy and birth complications that are a leading cause of death for women in developing countries. However, over 1 in 5 women in Africa are unable to choose the number and timings of births. We seek to enable women to realise their rights, averting unintended pregnancies. We work through carefully selected local partners and in collaboration with the National Ministry of Health to design, develop and deliver our programmes, which integrate basic community health (including family planning) and natural resource management. CHASE Africa have agreed to ring fence 100% of our grant towards their in-country work.